At Retirement Wealth Advisors, our mission is to assist you in turning your hopes into reality through the creation,
management, and preservation of your wealth. We accomplish this by prioritizing goals, developing a financial plan, and
monitoring ongoing strategies needed to implement the process.
We take the time to listen and gain a full understanding of your current financial picture as well as your overall goals.
Together, we develop a relationship based around your needs and use the knowledge gained from that relationship to
create a sophisticated financial strategy. Taking care of you — that is our purpose.

OUR COMMITMENT TO YOU


Each client comes to Retirement Wealth with a unique set of wants, needs, and concerns. Our personal and educated
team aims to help each client define, refine, and achieve their financial goals.
We want our clients to feel comfortable about their financial decisions and our advice. Retirement Wealth cares about
our clients, their families, and the responsibilities that they have entrusted with us.
Retirement Wealth operates under a fiduciary responsibility and duty to all of our clients which means all of our
recommendations are made with the client's best interest in mind.
We're always looking for new ways to add value to our clients' experience, so we dedicate our time to staying educated
and informed.
Investment Planning
At Retirement Wealth Advisors, we understand that many people may become overwhelmed when faced with choosing
the correct financial products for their needs. A good investment strategy can help you navigate the world of investment
vehicles. The initial step is an analysis of your overall risk tolerance so that your investment goals are in synch with your
overall financial planning and retirement planning goals.

Retirement Planning
It seems that retirement planning has never been so challenging. As a result of individuals retiring earlier and living
longer, the average retiree will spend about one-third of their adult life in retirement. So comprehensive retirement
planning requires careful consideration of all lifestyle choices involving health care, housing, income and estate
planning.

Insurance Planning
It seems that retirement planning has never been so challenging. As a result of individuals retiring earlier and living
longer, the average retiree will spend about one-third of their adult life in retirement. So comprehensive retirement
planning requires careful consideration of all lifestyle choices involving health care, housing, income and estate
planning.

Wealthworx Radio
Fox News 92.5
News Radio 1580 WCCF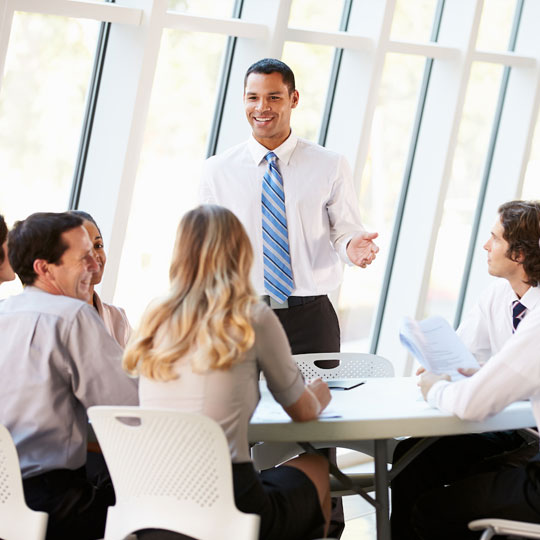 Retirement Course
FGCU
May 23 & 30 6-8 p.m.
June 4 & 11 1-3 p.m.
This is example text. Please click here to edit the text.
Eric Kearney
Recognized as a Premier Investment Advisor of SWFL, Eric Kearney with Retirement Wealth Advisors has
been helping clients reach and maintain their financial goals since 2001. As a trusted advisor, Eric takes a
comprehensive approach with his clients and assists them in achieving their financial goals. He thoroughly educates his
clients about the advantages and disadvantages of the financial decisions they make. He also helps to create and
execute a sophisticated portfolio, as well as a tax and estate plan that guides them throughout retirement.
Eric continues to educate himself to stay at the forefront of planning and investments for his clients. Eric's professional
licenses include a Series 65 Securities License and a Life and Health Insurance License.
Eric co-authored a book with Steve Forbes titled "Successonamics," an article for Fortune magazine and was interviewed
for The Suit magazine. Eric is also a regular on The Morning Blend on Fox 4. He continues to write and educate people on
his blog at www.erickearneyblog.com and currently teaches a wealth management course titled "Rejuvenate Your
Retirement" at both Florida SouthWestern State College and Florida Gulf Coast University to successful pre- and post-
retirees.
Growing up in the financial services business with his mother, Eric continues to pioneer sophisticated strategies that
help protect his clients from volatile and risky financial investments while helping them grow their investment income.
Finally, Eric believes it's incredibly important to give back to the community. He and the Team at Retirement Wealth are
active in a number of community organizations.

Autumn Foster
Autumn enjoys assisting Retirement Wealth clients with their financial needs. She has 12 years of marketing and
advertising experience. Her first priority is to make sure our clients' needs and wants are cared for. Autumn is in the
process of becoming an Investment Advisor Representative and licensed insurance specialist. She resides in Cape Coral,
FL with her husband, two daughters, and Great Dane. She loves giving to local animal shelters and has built multiple
homes for Habitat for Humanity in her community.

Amy Lawson
Amy has more than 16 years of experience as an independent investment advisor. From day one as a fiduciary, Amy has
put her clients' needs first, long before it was mandated. She works with individuals and corporations seeking long-term
retirement planning. Her non-corporate clients include successful individuals, those nearing retirement or enjoying
retirement, and small business owners.
Amy is actively involved in all aspects of her clients' long-term retirement planning needs, from creating customized
plans to estate planning to portfolio development and analysis. Once a customized strategy is in place, she monitors
performance to ensure her clients' financial goals are achieved.

Donna Krohn
Donna grew up in Connecticut and enjoyed an interesting career in law enforcement
in the New York Metropolitan area Pursuing a lifelong personal interest in financial
management, She founded Holistic Financial Group in 2013, which has since worked with
financial advisors around the United States, United Kingdom and Australia, providing
financial planning and support services.
Donna relocated to Southwest Florida in 2016
She is also served as a member and past secretary of the local
chapter of the Financial Planners Association (FPA).
Donna holds a Bachelor of Science Degree from Penn State University. She also
holds a Certificate in Financial Planning from the Terry College of Business at the
University of Georgia. She is currently a candidate for the Certified Financial Planner
designation.

CONTACT US
---
We have convenient locations in Cape Coral, Bonita Springs, Punta Gorda, Venice and Sarasota.
Investment Advisory Services offered through Retirement Wealth Advisors (RWA), a registered investment advisor.
Investing involves risk, including the potential loss of principal. No investment strategy can guarantee a profit or protect
against loss in periods of declining values. Opinions expressed are subject to change without notice and are not intended
as investment advice or to predict future performance. Past performance does not guarantee future results. Consult
your financial professional before making any investment decision.
This information is designed to provide general information on the subjects covered. It is not, however, intended to
provide specific legal or tax advice and cannot be used to avoid tax penalties, promote, market, or recommend any tax
plan or arrangement. Please note that Eric Kearney, Amy Lawson, and their affiliates do not give legal or tax advice. You
are encouraged to consult your tax advisor or attorney.
Annuity guarantees rely on the financial strength and claims-paying ability of the issuing insurer. Any comments
regarding safe and secure investments and guaranteed income streams refer only to fixed insurance products. They do
not refer, in any way, to securities or investment advisory products. Fixed insurance and annuity product guarantees are
subject to the claims‐paying ability of the issuing company and are not offered by Retirement Wealth Advisors.